Wow, I've been busy since my last post, marking the start of this year! I've been so distracted by projects and papers in my classes, preparing for graduation, applying for jobs, and my fair share of Senioritis. As I'm finishing up assignments, I've also been working on my senior thesis show at SUNY New Paltz! As a senior Visual Arts major, I've been working sort of behind-the-scenes all semester with over 30 other students to put together our senior thesis show, which will be open for 4 days in early May. Everyone graduating will be showing a collection of their own artwork to culminate their college art career, with all different mediums and topics. I'll be showing a series of photographs supplemented by a book that serves as both a display of more photos and design, as well as serve a practical purpose as a pseudo-cookbook, titled Time Of Year.

If you happen to be in the New Paltz area on May 5th 2017, or that weekend, please stop by the Fine Arts Building rotunda on the SUNY New Paltz campus to see all the artwork my peers and I have been working on for our past 4 years (or more)! There will be refreshments including a cash bar (yes, you read correctly) and snacks!
Click here for more information.
Additionally, SUNY New Paltz BFA students will also be showing their own thesis work on May 5th in the building right across from the rotunda, in the Samuel Dorsky Museum of Art.

I prepared a sneak peek of the Time Of Year book and a few behind-the-scenes of my setups for taking these photos. Take a look!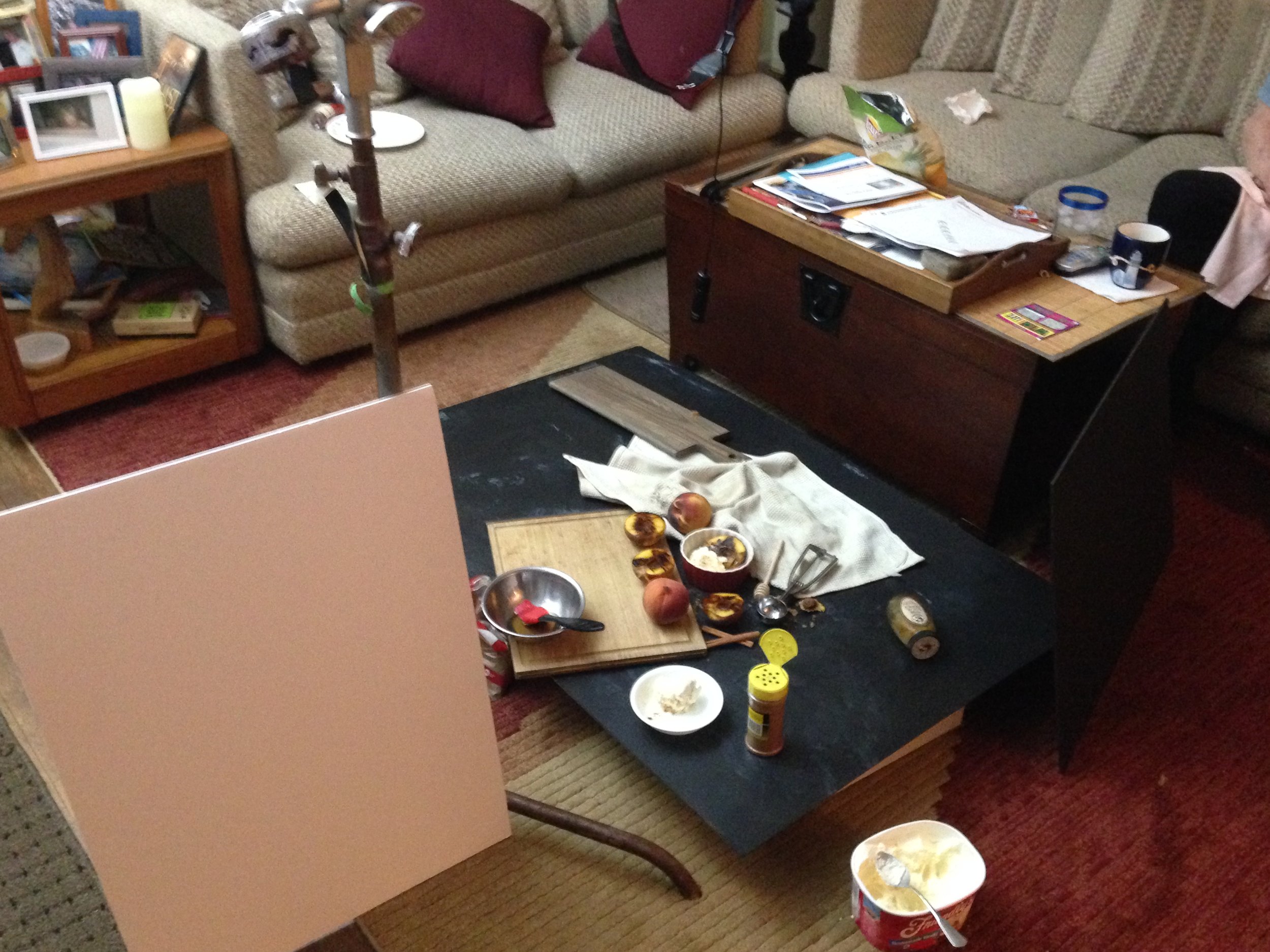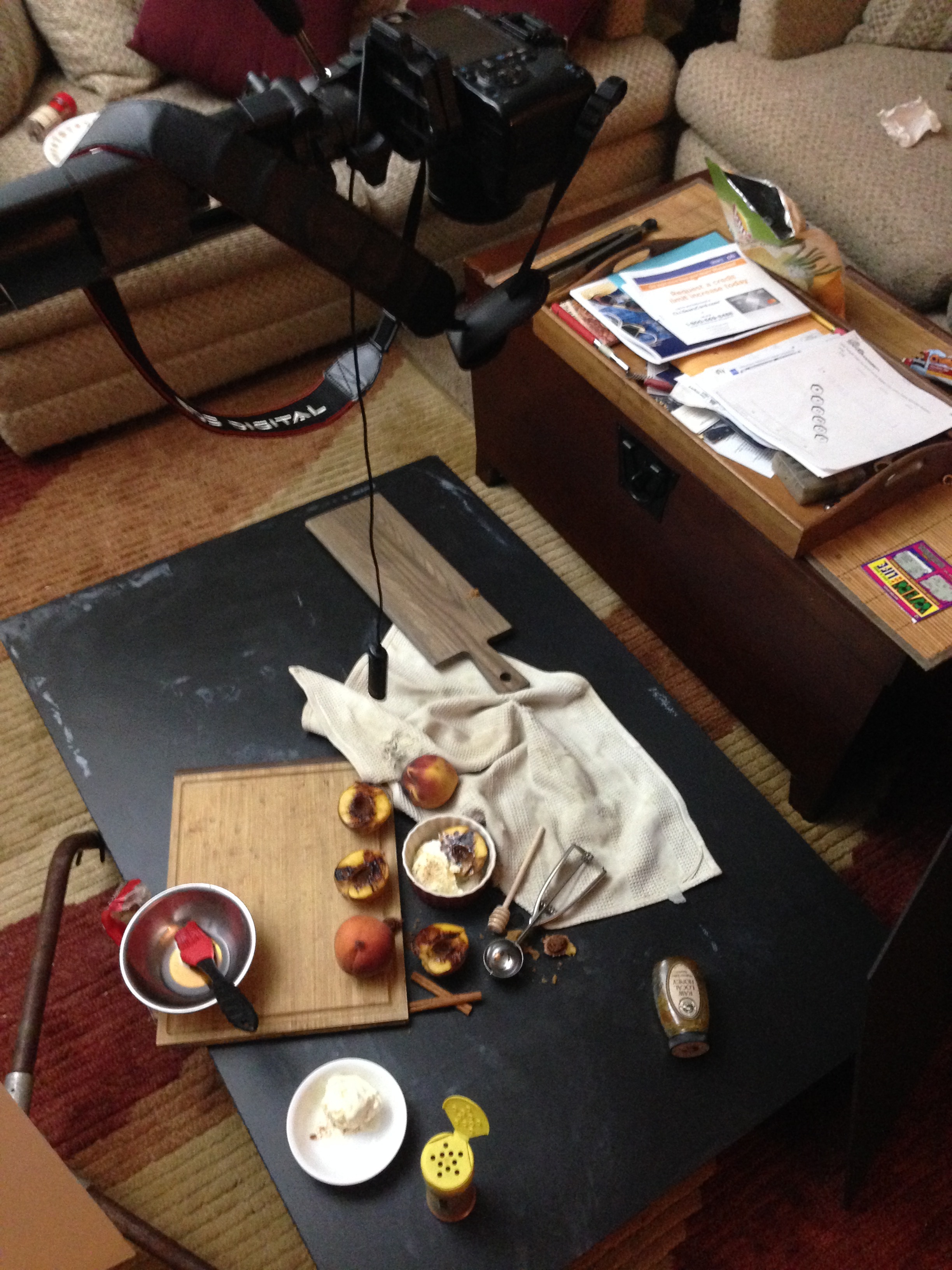 The messes I made in my living room, including the DIY horizontal tripod my dad helped me construct with things he has stored in the garage.
And I made a couple of GIFs out of all the photos I took for a couple of the set ups!
Are you hungry yet?

I'm really excited to finally show this work! With this blog post comes a new page on my site, for food photography (this project and others), and my book is also for sale through MagCloud!
See below for more information.
32 pages, published 4/28/2017
Morgan Maloney's senior photography thesis, Time Of Year, is a collection of some personal favorite recipes accompanied by artful food photography. The photos are meticulously styled and formed into this "art cookbook", creating a practical aspect to her photography. The book features two recipes each for all four seasons: one sweet and one savory dish for each time of year.
See you at the opening reception!